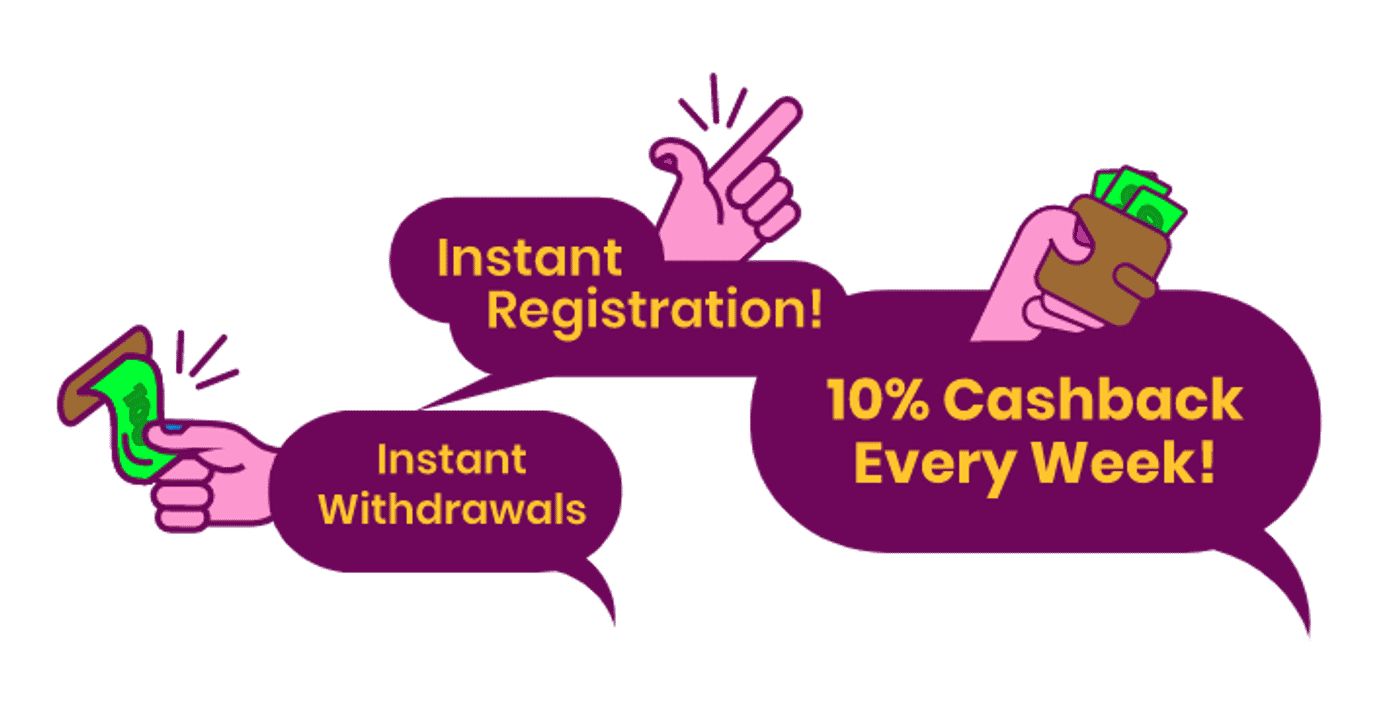 Start playing
Casino Games
Playing casino games such as blackjack, baccarat, keno, video poker, slots and roulette is one of the simple pleasures in life and at Mount Gold Casino we have a lot for you to enjoy.
Online Casino Games
Online casino games have been a revelation in recent years, making table games, slots and other casino games accessible to anyone on all kinds of devices and at Mount Gold we want to keep enhancing this experience.
Table games such as baccarat were once seen as stuffy and exclusive but they can now be enjoyed by anybody and with a much lower minimum bet than you'd face in a land-based casino.
Right now, you can play for free by grabbing our exclusive welcome bonus as soon as you sign up and play just about any kind of casino games online, including these: 
Table Games
Blackjack is one of the classic casino games and with its variations from "21" to American and European versions available at Mount Gold you will not get bored.  Roulette is something else that has become one of the great online casino games whether you like American, French or European and there are plenty of other table games available too.
Online Poker
Now the lifeblood of many a land-based casino, poker is one the world's great games and at Mount Gold you can play various forms of online poker anytime, anywhere.
Online Slots
Hundreds of entertaining slot games are available with payoffs reaching 99% including titles from DC Comics, Wheel of Fortune and Game of Thrones.
Log in here
Online Slot Jackpot Games
At Mount Gold online casino, we just love slot games, especially jackpot games!  Once upon a time consigned to land-based casinos, jackpot games are now the domain of the online world with some of the biggest progressive wins ever coming in this sphere.
Progressive Slots
You can play slots for free, but if you want to win big, you'll need to play the real-money slots and the progressives are where the big bucks are.
In progressive slots, the jackpot begins at a certain amount and grows every time someone plays, until it is won.  These jackpots can remain local or be connected to a wider network to make them bigger, sometimes even internationally, meaning if you get lucky you could win some serious dollars.
Just as other slots, progressives are paid using a Random Number Generator, so every player has the same opportunity.  Contrary to popular belief, it doesn't matter how much you've put in.  If the jackpot is about to go and it happens on your spin – you're a winner!
How to Win the Jackpot
The Random Number Generator means things are kept fair, but one tactic is to wait and see whether you think the progressive is due to be paid out and then start playing.
It really is about luck and having fun with jackpot games, but some people have won huge amounts such as the €20million won in Mega Moolah or the €17million won on Mega Fortune with games such as Hall of Gods, Treasure Nile and Dr Fortuno also paying out big.
Online Casino Table Games Guide
When thinking about a casino your mind automatically goes to classic games such as baccarat, roulette and blackjack.
At Mount Gold Casino we offer Multi-Hand Blackjack, European Blackjack and Speed Blackjack alongside that ultimate game of chance; roulette.  Whether you want to leave it to fate or try a system such as the Paroli or Martingale methods is up to you.
We have you covered at Mount Gold with giving you the option to play for free to begin with, or you can play for real money when you're confident enough and even try our online casinos games with live dealers to enhance your experience.